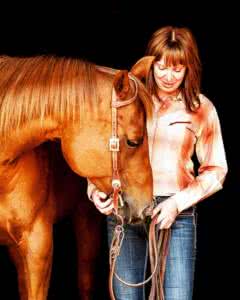 Are you going away and may not be reachable in case of equine emergency or illness? If so, it is crucial to have a detailed plan for both your horse's caretaker and veterinarian.
As horse owners, there are many questions that we do not want to ask ourselves. Imagine how difficult these decisions would be for your caretaker to make on your behalf in an emergency situation. Please see below for a list of circumstances to discuss with your horse's caretaker before leaving.
 How to Prepare for the Unexpected
It is best to prepare your emergency contact with how you would like to handle various situations. For example:
If your horse needs IV fluids and/or requires hospitalization
If your horse cuts itself, contaminates a joint and requires surgery
If your horse starts having seizures
If your horse ruptures its eye and requires surgical eye removal
If your horse develops a severe infection and requires costly and long term antibiotics and medical care
If your horse colics and either requires hospitalization or surgery
If your horse fractures a tooth and requires surgical extraction
If your horse chips a bone and requires surgical extraction
If your horse develops any severely painful conditions and is not responding to analgesics
If your horse stops eating
Provide your emergency contact with information regarding:
Drug allergies
Vaccine reactions
Sedation sensitivity
Food sensitivities
Any issues that Swiftsure Equine Veterinary Services may not be aware of
In addition, inform your emergency contact if your horse has an aversion to intramuscular injection or oral medications.
Please also fill out the printable, "Owner Absence Form" and send it to us prior to your absence.