Welcome To Swiftsure Equine Veterinary Services
"Helping owners provide quality care for their horses"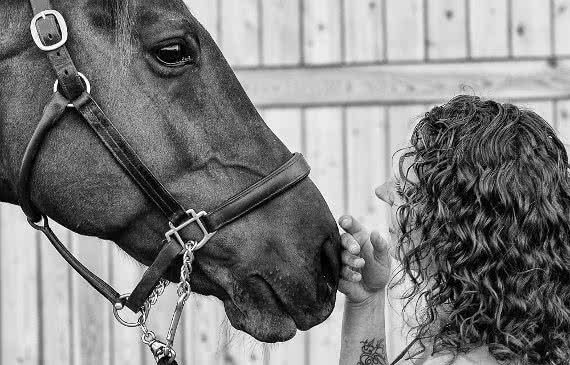 Swiftsure Equine Veterinary Services is an ambulatory equine veterinary practice serving the Greater Victoria area that offers emergency services to our regular clientele.
Our desire is to help clients provide quality care for their horses by offering compassionate and professional service. We aim to keep our equine companions happy and healthy through education and prevention. By considering individual needs, we focus on providing customized care and treatment options for our diverse clientele.
More About Us
Meet Our Team
Caring and Dedicated Individuals
Our Happy Clients
What people say about us
Danica and her team are very professional, knowledgeable and great to work with! She is always very accommodating and I would recommend her to everyone!
I have trusted and have been so happy from the first time I met Danica and (her team). I think the thing that rings true, from the early days till the present, is the enthusiastic, genuine care and concern for the horse, being in touch with the client, and allowing clients to text, call, and joke at any given time. I really want to thank Dr D and staff for being part of the community, and our family.
Danica and her staff have gone above and beyond, time after time, to help me with my own and my clients' horses.  Their professionalism, as well as their sympathetic ear, have gotten me through some tough situations.
Having owned horses for the past 35 years, I can honestly say that Swiftsure Equine is the best veterinary service I have had.  I've been a client of Swiftsure for several years now and have always found them to be professional, knowledgeable, reliable, tactful and "good with horses".  I have absolutely no hesitation in recommending their services.
Danica, who has looked after our horses for a number of years, is personable, dependable, sensible, knowledgeable and ABOVE ALL....she sincerely loves the animals! We heartily recommend Swiftsure Equine Veterinary Services, Dr. Danica Olenick and her staff.
We have enjoyed excellent professional service from Dr Olenick and her staff for many years.  Through the challenges of handling high strung and young horses, to the breeding program, serious injuries and routine veterinary care, the Swiftsure team has shown the same high level of service each and every time.  Professional, consistent, reliable, caring.  We would not hesitate to recommend Swiftsure Equine Vet Services.
For the very best care of our four legged friends Danica and her team at Swiftsure treats with Knowledge, Respect, Compassion and even Laughter… and a real love of horses.
Dr. Danica Olenick and her team at Swiftsure Equine Vet Services have given outstanding care on every level to my 20 year old dressage horse both through founder and for her regular wellness program. Not only is the veterinary care exemplary, I am also very appreciative that: my horse is treated with great kindness, appropriate but not unnecessary treatments are given, nutritional advice is included, service requests are responded to promptly and the whole team is a delight to work with.
The team at Swiftsure Equine are very caring and compassionate. Dr. Olenick always takes the time to fully explain and discuss all the latest options for treatment.
"Dr Danica Olenick and her team are always extremely professional and kind to me and to my horses. Everything is always explained in detail so I understand and they are always going above and beyond my expectations in every situation whether it's a preventative or an emergency situation. Thanks Danica and team!
My experience with Danica has been fantastic. Danica is a caring, knowledgeable, supportive vet that has a wonderful manner with the horses!  My young horse had a problem after gelding him.  He previously had a serious facial injury and we had waited to geld him.  Danica did an amazing job dealing with the complications as well as the complications from his facial injury. This horse was faced not once but twice with odds that he should not have survived and he is now a happy, healthy 8 year old gelding! I highly recommend Danica and feel fortunate that we have such a great resource in our area.
Book An Appointment With Us
Providing On-Farm Service in the Greater Victoria Area